It is a known fact, that the fashion industry is opaque, often exploiting and environmentally damaging industry.
Still, it needed a catastrophe as the collapse of textile factories in Bangladesh to make people all over the world aware, that what we buy has a price. This price is often paid by workers in far away countries, where regulations are not as strong as in our Western world, where politicians are often corrupt and factory owner guided by profit and numbers.
Two years ago I so decided to expand my commitment and working for a more sustainable fashion industry not only through Jungle Folk but by joining the international Fashion Revolution Movement and raise awareness of the true cost of fashion in Switzerland, where I live.
I took the role of country coordinator for Fashion Revolution Switzerland and am now working with more and more motivated people and brands which are engaged and who show that change is possible. We work towards a long-term industry change, ethical fashion is not a trend it is becoming the new normal.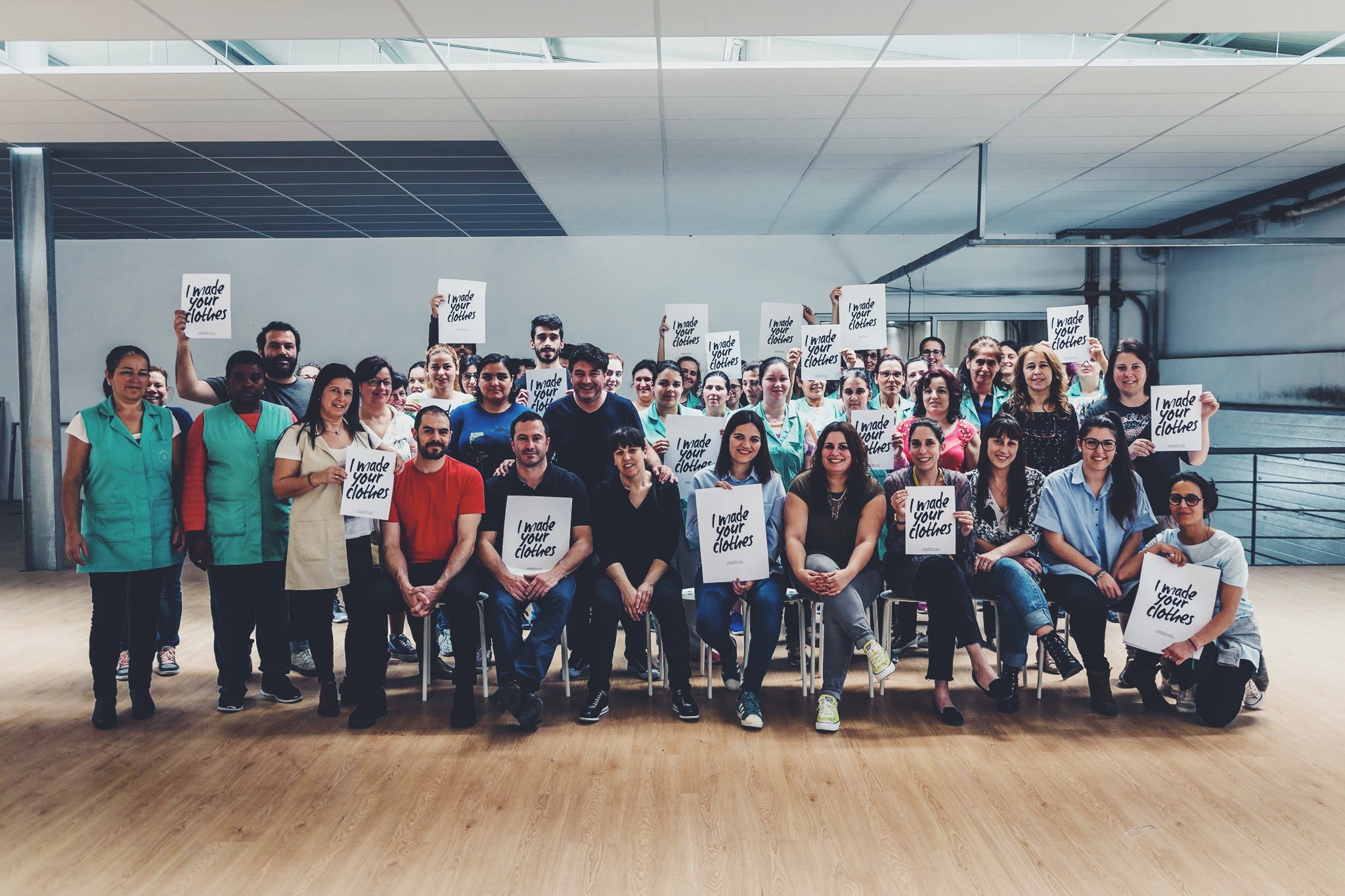 More and more people are inspired and ask #whomademyclothes. This week marks the 5th anniversary of the Rana Plaza collapse where 1135 people died and over 2400 were injured and yes there have been some changes, big companies have started to publish their supplier list, there is a lot of work for indexes and the control of working conditions. Consumers do not buy just products anymore but they are looking for clothing with stories, identity, and a soul.
This is what I hope to support through the time and energy I invest in the movement of Fashion Revolution and this is what I want to offer with Jungle Folk. I want to be transparent, I want to tell the stories, I want to work with communities whom I support and empower by working with them.
At the FASHION REVOLUTION DAY in Zurich, we celebrate the makers, brands, and people who work for a different kind of industry. We built up an event with an amazing team of idealists, can-doers - now friends. A day filled with everything; workshops, speeches, art performances, a market with 30+ brands, a panel discussion, and a catwalk.
I hope to see you there, to see your engagement and commitment to change and motivate you all to ask #whomademyclothes.