HANDKNITTED SWEATER SIMONE CHOCOLAT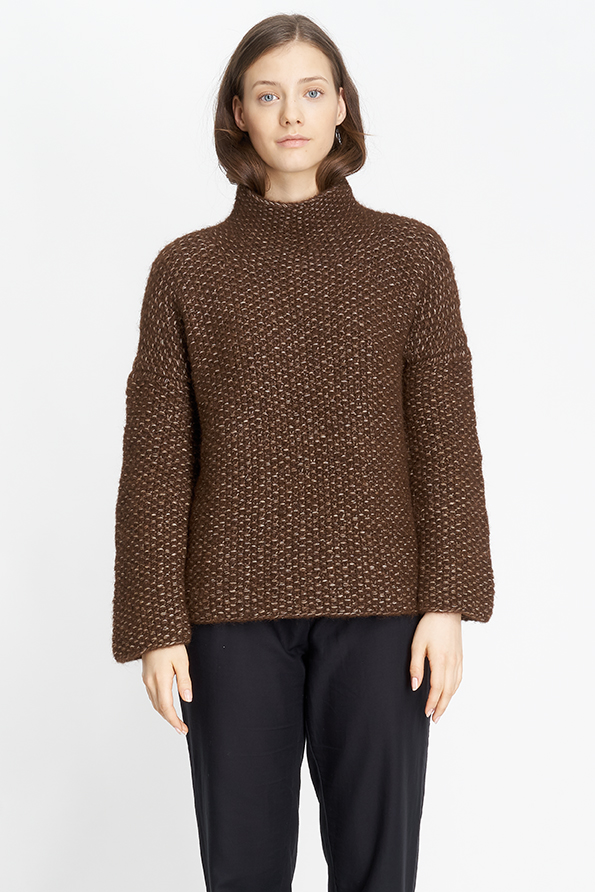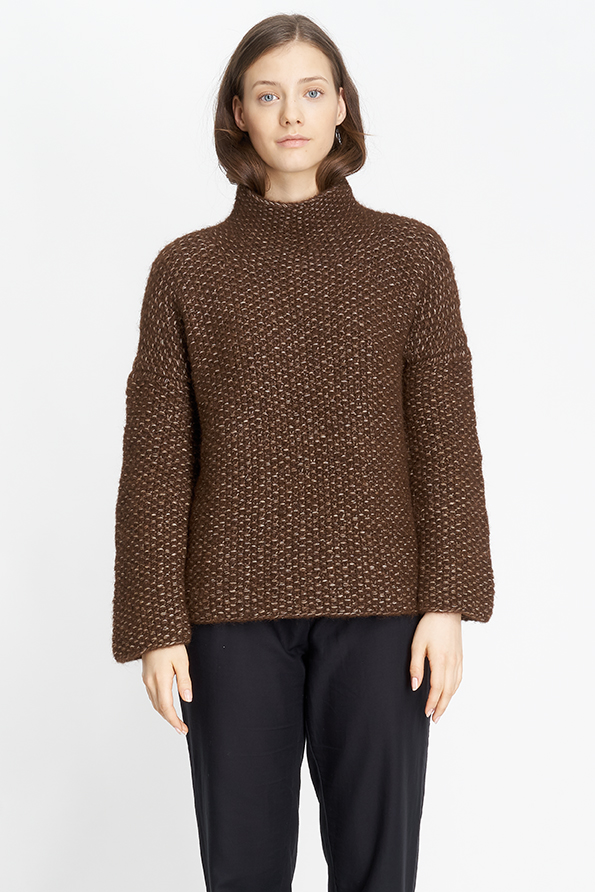 HANDKNITTED SWEATER SIMONE CHOCOLAT
Simone is unique. Its name is an hommage to la grande dame Simone de Beauvoir for her unique sense for words and for her independence.
It is also produced with a feminist cause: Simone is handknitted by a womens` cooperative outside of the Andean City of Arequipa. This beautiful city is known to travellers for its colonial houses and plazas. The outer skirts, however, do not receive a lot back from this bustling city. The cooperative Qilly with whom we partnered to develop this sweater provides opportunities for women to knit sweaters at home and receive a fair pay to support their families with the income.
But not only the production circumstances of the Simone sweater is a good one. The material is unique too: It is made out of a mix of organic cotton with alpaca wool, both totally naturally and without any dye.
The touch of it makes you dream of flying light through alpaca and cotton clouds in the peruvian sky. It has an oversize cut with a middle high collar. The shoulders are dropped and give you the freedom to move freely. Combine it with jeans and throw our Alice coat over you're set for the season.
_________________________________________________________________________
FEATURES
Organic cotton and alpaca wool, without dye

Oversized shape

Dropped shoulder

Longer length at the back
_________________________________________________________________________
MORE AVAILABLE COLORS
_________________________________________________________________________
SUSTAINABILITY
Hand-knitted ethically in Arequipa, Peru

Fabric 56% Alpaca wool, 44% GOTS Pima cotton from Peru

Long lasting with correct product care